Features
The Fluoropolymer Tube Fitting F80 series is a special flare structure made up of flare-type hybrid tube fittings that make use of an inner ring.
Improve the liquid displacement characteristics
-The F80 series adapts to the advanced process that it enhances the stability of the sealing performance and a fluid does not touch an inner ring. The F80 series makes it possible to shorten start-up of the device.
Maximum operating temperature of 230℃
-A ring is inserted into the inner diameter of the flared tube to enhance both pull-out and leak resistance. The F80 series realizes maximum operating temperature of 230℃.
Easy assembly
-The special tool of bigger size adopts ratchet mechanism; When inserts an inner ring into a tube, it reduces the operator's burden.
Simplify tightening method
-By installing the control-ring, the F80 series simplifies tightening method.
Compact size
-With the threaded part on the outer circumference of the tube, the F80 series realizes a compact size that is up to 36% smaller than that of the F60 series.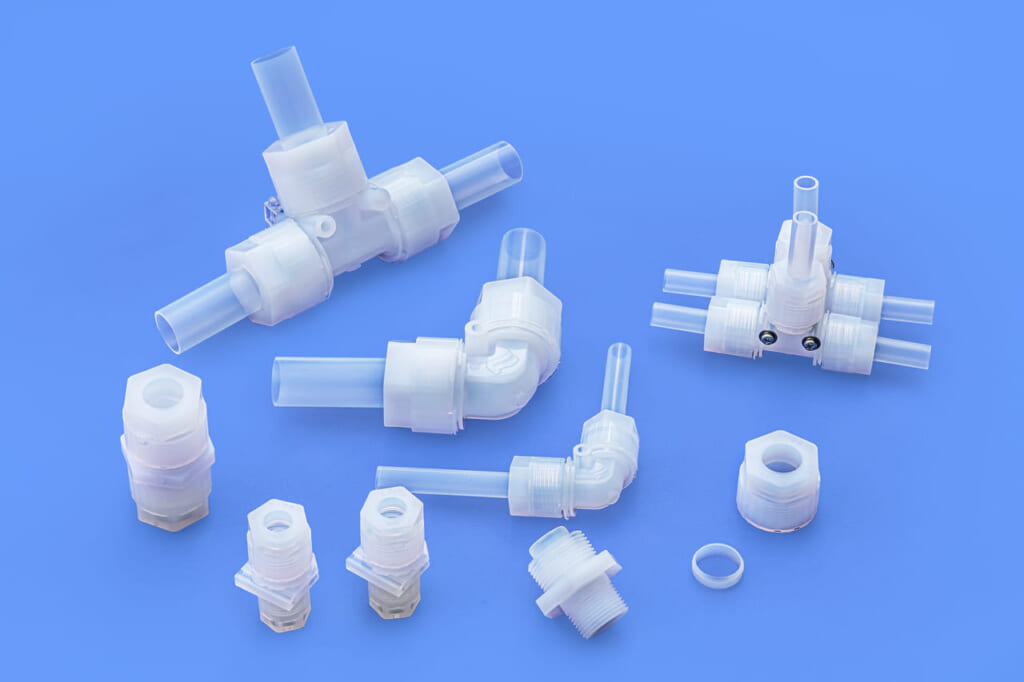 Portable tool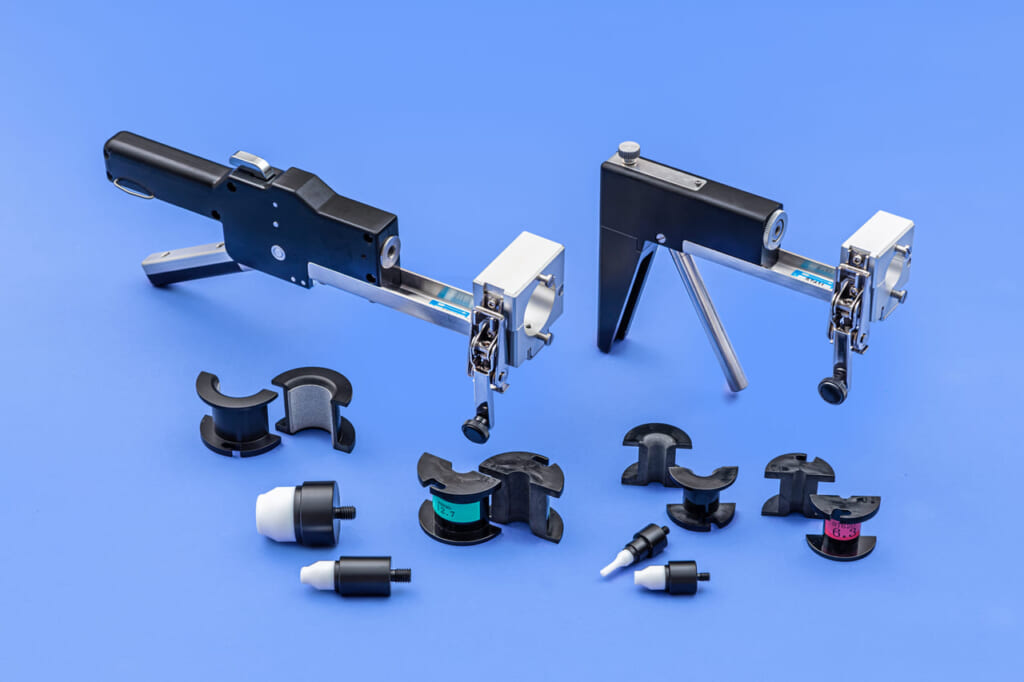 【Required exclusive tools】
Assembly is easy with the use of the special tools. With a ring inserted into the tube to maintain the shape of the flared tube, assembly can be performed more easily compared to conventional flared tube fittings.
・Lever tool for 3mm~10mm
・ 1/8"~3/8" ※3/8"X19/64"
・Ratchet tool for 12mm~25mm
・ 3/8"~1" ※3/8"X1/4"
・Tube Holder
・Flare Attachment