Features
『The Fluoropolymer Tube Fitting F60 series adopted the flare sealing structure for the first time in Japan. The flare structure reduces fluid trapping, fluid seepage, and frequency of preventative maintenance.』
Excellent flush-out performance The F60 series adopts the flare sealing structure with the chamfered top of the fitting body. It makes no chemical fluid trapping and less pressure-loss, less micro-bubbles.
Adopt Tapered edge structure of the nut  By utilizing the good balance with the same PFA material (Body, Nut and Tube), the F60 series realizes excellent sealing performance and increasing tensile force.
Optimum Coarse Pitch Thread It prevents miss-engagement, so it makes no damage at a thread.
Simple 2-piece design (Nut & Body) It decreases work interruption due to lost parts.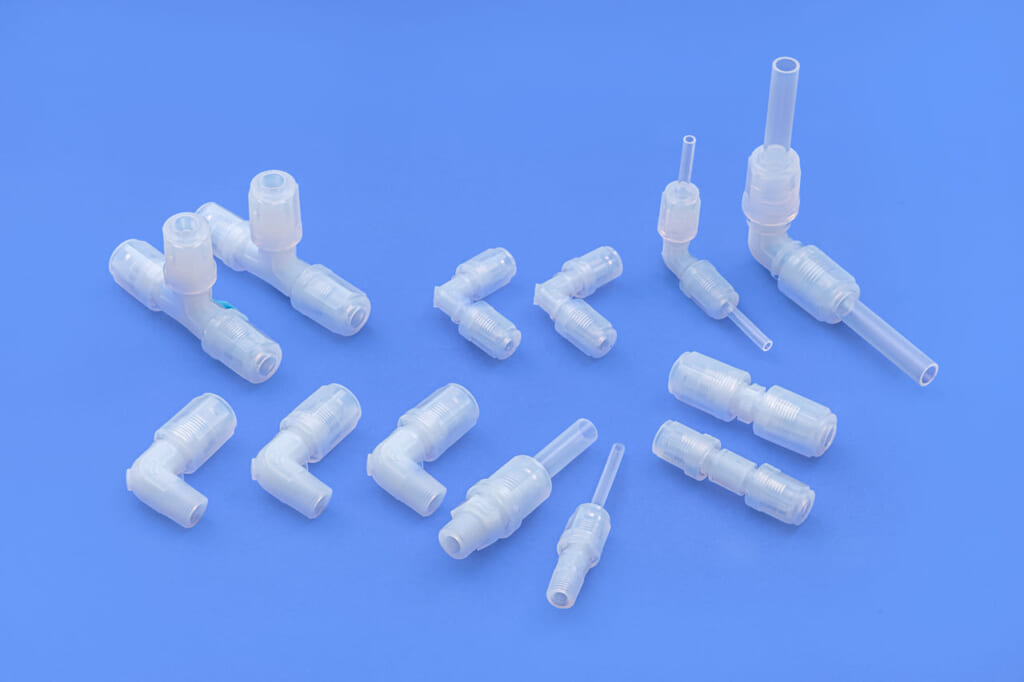 Flaring tool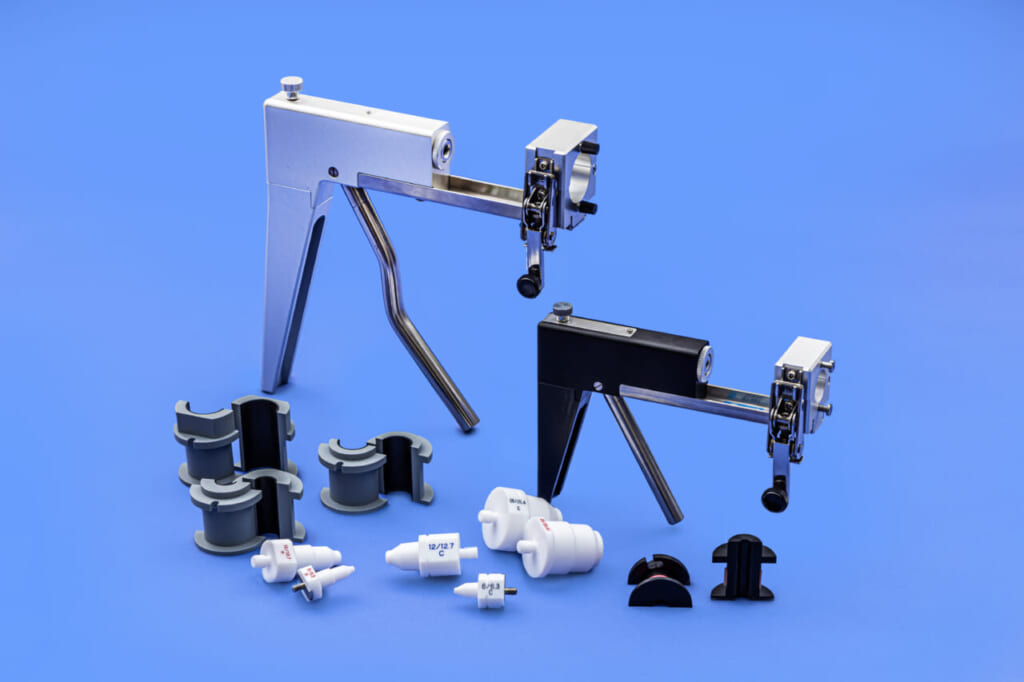 【Required exclusive tools】
Exclusive tools are required to flare the tube for the F60 series. There are two ways to assemble:
COLD Flaring method…assemble in room(ambient) temperature. (Lever Type)
HOT Flaring method…assemble after heating. (Lever or Handy Type)
・Lever tools
-For 3mm~10mm ・ 1/8"~3/8" ※3/8"X19/64"
-For 12mm~25mm ・ 3/8"~1" ※3/8"X1/4"
・Tube Holder
・Flare Attachment for cold type and hot type